Aperture is a gathering of folks seeking light on God's truth through the stories, struggles, and experiences of God's people. Aperture brings speakers and seekers, authors and professors, formers and reformers to help us focus more on God's truth all around us. Watch past Apertures on our YouTube channel.
"A Wing and a Prayer: The Race to Save our Vanishing Birds"
with
Anders and Beverly Gyllenhaal
Wednesday, September 20, 7:00pm
Anders and Beverly Gyllenhaal's new book, A Wing and a Prayer: The Race to Save Our Vanishing Birds, tells the story of what's being done to save birds in the midst of dramatic downturns in North American populations. Their talk will also touch on the spiritual side of birds and how birding can strengthen your faith. Their presentation draws on their 25,000 miles of travel across the hemisphere while researching the book, interviews with 300 people in every station in the world of birds, and scores of photos.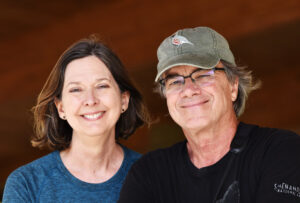 The Gyllenhaals are veteran journalists who've worked for decades as reporters and editors. Beverly has been a feature writer, food editor, syndicated columnist, and cookbook author, whose "Desperation Dinners" series has a quarter million copies in print. Anders was an investigative reporter at "The Miami Herald" and has led newsrooms in Raleigh, Minneapolis, Miami, and Washington. As their work slowed down, they started following birds, photographing, and writing about them for magazines and newspapers around the country. Check out their amazing website! The Gyllenhaals are members of West Raleigh Presbyterian Church.