Aperture: Third Wednesdays is a gathering of folks seeking light on God's truth through the stories, struggles, and experiences of God's people. Aperture brings speakers and seekers, authors and professors, formers and reformers to help us focus more on God's truth all around us. Watch past Apertures on our YouTube channel.
October 19, 7:00pm – David True:  "Ted Lasso and the Meaning of Work: Vocation in a Modern World"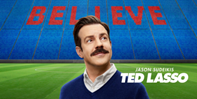 In this session, author, and scholar David True looks at "The Great Resignation" as one of the many challenges to our society's notions of work and vocation. We'll do so with help from the hit television series Ted Lasso.
Professor True teaches religion and ethics at Wilson College and serves as managing editor of the journal Political Theology and executive editor of the journal's blog, "Political Theology Today."
November 16, 7:00pm – Susan Dunlap:  "Shelter Theology: the Religious Lives of People Without Homes"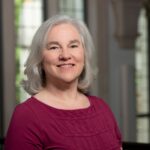 Susan J. Dunlap will share wisdom gleaned from time spent working as a chaplain with people without homes; in particular, those who frequent Urban Ministries of Durham. Her book, Shelter Theology: The Religious Lives of People without Homes, will serve as the springboard for our conversation together.
Professor Dunlap teaches pastoral care in times of grief and illness at Duke Divinity School and serves as the chaplain at Urban Ministries of Durham. She is the author of two books: Counseling Depressed Women and Caring Cultures: How Congregations Care for the Sick.
December 14, 7:00pm – Ruth Caccavale and Monica Rossman:  "The Art & Music of Advent"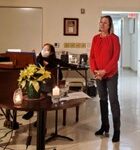 In what has become a beloved Westminster tradition, Ruth and Monica collaborate to bring a lively and meaningful offering of the art and music of Advent.
Ruth is a museum guide and art history instructor with the Nasher Museum and Duke University. Monica has served as WPC's minister of music since 1994.