The Art of Renewal is a series of workshops and talks hosted by local artists here at WPC. The artists will guide us in creating images and words that tell the story of our individual journeys of faith, hope, and spiritual renewal. Most workshops will be held on Sundays, but there will also be time on Wednesday evenings for you to work on your art alongside your WPC friends. At the end of the summer, we will celebrate with an exhibition of the art we've created, a panel discussion with artists and inspirers, a delicious catered fellowship supper, and gratitude for the Tuttles' time of respite and return to our WPC community.
Upcoming Events!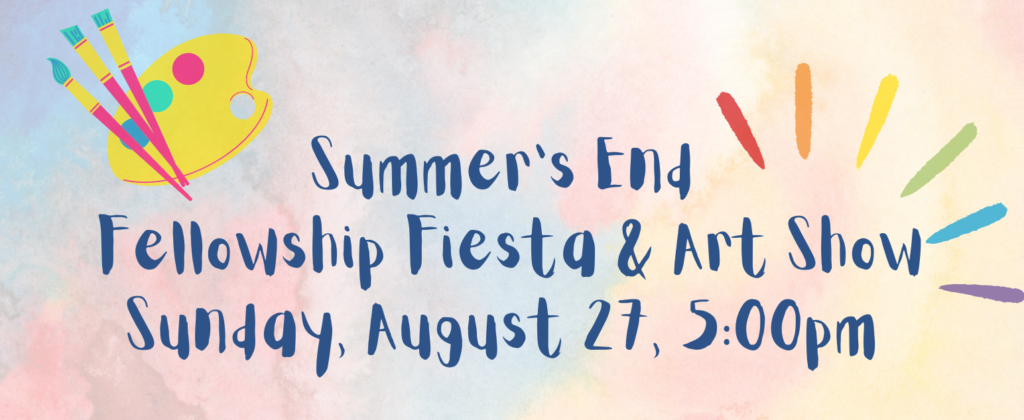 The Art of Renewal Series culminates with a Fellowship Fiesta and Art Show, which will also include a build-your-own taco bar, bounce house, and opportunities to welcome Chris and Monica back to WPC!  RSVP for the Meal
WPC congregants and friends are invited to submit their artwork to the art exhibition. If you would like to submit an original piece of art (any medium) that reflects our theme of renewal, hope, and faith, please complete this form.
Past Events in This Series
Sunday, June 4, 11:00am-12:30pm:  Artist's Workshop – Create a Retablo with Artist Jaclyn Bowie   
Saturday, June 10, 11:00am:  Tour of the Nasher Museum led by Ruth Caccavale   
Sunday, June 11, 6:00-7:15pm:  "Fictive Kin," an Artist Talk with William Paul Thomas  Watch the recording on YouTube
Wednesday, June 14, 6:30-8:00pm:  Open Art Studio in Room 209
Sunday, June 18, 2:00-6:00pm:  Youth Photography Workshop with Ryan Helsel
Wednesday, June 21, 6:30-8:00 pm:  Open Art Studio in Room 209
Sunday, August 6, 11:30am-12:30pm:  "Playing with Words," A Workshop for Writers and Non-Writers with MaryAnn McKibben Dana
Sunday, August 6, 11:30am:  Rain Before Rainbows" Art Workshop for Children & Families with Veronika Payne
Wednesday, August 23, 6:30-8:00pm:  Open Studio in Room 209