Rise Against Hunger Meal-Packing Day
Wednesday, October 4 – Two sessions: 5:00-6:00pm and 6:00-7:00pm
Fellowship Hall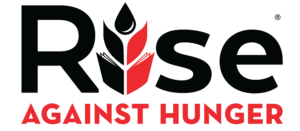 Westminster Presbyterian is excited to again partner with Rise Against Hunger. Through this unique service opportunity, we will dance, sing-along, and be in fellowship as we aim to package over 10,000 meals.
Over the years, WPC has worked with Rise Against Hunger on 13 events and packed 138,476 meals! At only 39 cents per meal, these meals are distributed through Rise Against Hunger's global partners that administer school feeding programs, orphanages, health clinics, vocational training and respond to crises.
Make plans to take part in this fun, educational, highly interactive, highly impactful, family-friendly event. Meal-packing is suitable for ages 5 and up.